ISCA - International Sports and Culture Association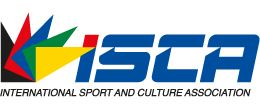 ISCA is a global platform open to organisations working within the field of sport for all, recreational sports and physical activity. Founded in 1995, ISCA is today a global actor closely cooperating with its 180 member organisations worldwide (including 91 European organisations), international NGOs, and public and private sector stakeholders.
ISCA is dedicated to increasing the uptake of physical activity - that is because we believe that all citizens have the right to enjoy the physical, mental and social benefits of a physically active lifestyle. However, physical activity promotion relies on a multi-sector approach and on effective initiatives that can assist communities and individual citizens in engaging in a more active lifestyle.
In 2012, ISCA launched the NowWeMOVE campaign with the aim of bringing the sport for all sector and a variety of other sectors together to tackle the physical inactivity epidemic across Europe. NowWeMOVE is now Europe's biggest campaign promoting sport and physical activity. Its vision is to get "100 million more Europeans active in sport and physical activity by 2020". The campaign's overall objectives are to raise awareness of the benefits of sport and physical activity among European citizens; promote opportunities to be active in sport and physical activity; and enable sustainable and innovative capacity building for providers of physical activity initiatives through open-source solutions and advocacy.
The Economic Cost of Physical Activity in Europe' research report is a natural step in ISCA's work towards informing people about the value of physical activity and equipping stakeholders in physical activity promotion with resources they can use to push the agenda forward. That is why in February 2015, ISCA commissioned the Centre for Economic and Business Research (Cebr) to examine the physical and mental health costs of inactivity for Europe (based on France, Germany, Italy, Poland, Spain, and the UK).
More information can be found at http://www.isca-web.org/english/ and http://www.nowwemove.com/